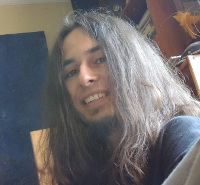 Adrien Abraham
Student at University of Rennes 1 for a Master Degree in Computer Science, and at the same time honored university student at ENS Rennes for an Advanced Master Degree in Computer Science.
---
Resume
Born : August 1993
Nationality : French
Email : myfirstname.mylastname@ens-rennes.fr
Phone : +33 6 72 04 08 04
Education
2013 : Licence in Computer Science, University of Rennes 1
2010 : Baccalaureate Scientific, Lycée Émile Zola, Rennes
Professional experience
2013 : Tutoring in Functional Programming for first year students. The goal was to help students out of highschool to get the concepts of functional programming with the Scheme language.
2012 : Casual worker at University of Economic Sciences of Rennes 1 Registrar's office. Nothing awe-inspiring but it's a pleasure to show people that Ctrl + Scroll makes text bigger in Thunderbird.
Competences
Languages : French, English
Main programming languages : C / C++, Python
Known programming languages : Assembly, Java, Bash, HTML / CSS / Javascript, PHP, SQL, OCaml
Frameworks : Boost, Qt
Miscellaneous : Git, 010 Editor (hex editor), GIMP (image editor), Vegas (video editing), Latex
Interests
Mostly music and free software development. If you want to know more about this, you can check my website (may contain harsh words).