Info:
This website is now primarily hosted
here
.
About me§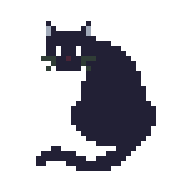 Since September 2022 I am a research fellow and lecturer at ULCO, in the OSMOSE group.
From 2018 to 2022 I was a research associate at UCL, in the CREST centre as well as the SSE and SOLAR groups, working with Justyna Petke on genetic improvement.
From 2015 to 2018 I was a PhD student at the University of Lille, in the ORKAD team (at the time INRIA DOLPHIN project-team), part of the CRIStAL lab, working with Prof. Laetitia Jourdan and Marie-Éléonore Kessaci on meta-learning and autonomous systems for multi-objective optimisation. I also was a teaching assistant on undergraduate courses.
I successfully defended my PhD on September 21, 2018.
From 2011 to 2015 I was a state scolarship of merit student at ENS Rennes (formerly an extension of ENS Cachan, now ENS Paris-Saclay).
Office

LISIC — UR 4491
Maison de la Recherche Blaise Pascal
50, rue Ferdinand Buisson
BP 719 62228 Calais Cedex
France

Email

Mobile

(+33) 0617969419
Links§
DBLP

ORCID

Scholar

GitHub